The Alproekt's Advices
How to choose aluminium windows and doors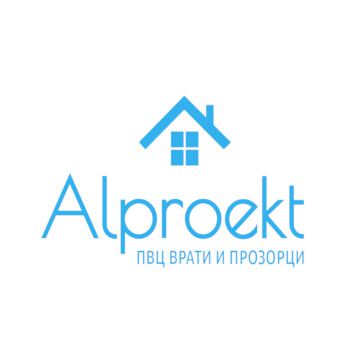 Our way of life and constantly increasing cost of cooling and heating made the use of expertly and beautifully crafted windows and doors imperative. With so many products on the market, you might be having a hard time when choosing the right products if you decide to change your windows and doors. So, last time we went through the key points when selecting PVC joinery, and now we would like to talk about choosing the right aluminium windows and doors.
Although very strong, light and almost maintenance-free, aluminium window frames conduct heat very rapidly, which makes metal a very poor insulating material. To reduce heat flow, aluminium frames should have a thermal break -- an insulating plastic strip placed between the inside and outside of the frame and sash. Aluminium window frames that do not have thermal insulation, you spend about 40% more energy for both heating and cooling. Therefore we strongly suggest if you plan aluminium as a material for your windows and doors, to look and choose aluminium profiles with thermal insulation i.e thermal break.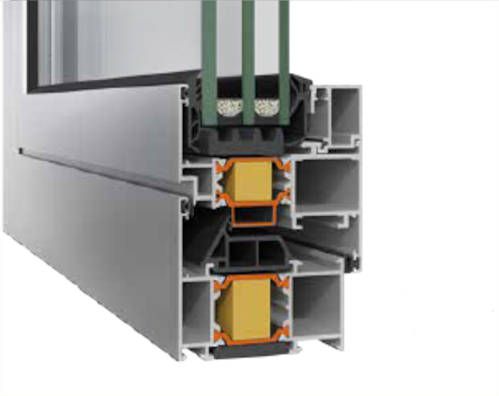 Thermal insulation

Thermal insulation of aluminium profiles is achieved by placing special material that is inserted between the internal and external surface of the system. This result in superb energy savings, as the thermally insulated system, effectively insulate the internal environment from the external environment blocking the transfer of heat. This will conduct heat, cold and noise 1,000 times slower than standard aluminium.
There are two main formats of thermal break technology;
- The resin-filled channel, perfect for double glazing, 
- Reinforced polyamide bar which is inserted between the inside and outside aluminium profiles suited for double and triple glazing,
Have chosen a thermally insulated system, you might wonder; how I can be sure the system I have received do really provide thermal insulation?
The thermal break is visible in the aluminium window on side of the sash and frame. There is a similar polyamide creating a thermal break in the frame which you can see underneath the central gasket by lifting it.
Installation of aluminium windows system

A very important detail during the installation of your aluminium windows system. Your energy-saving windows and doors must not come into direct contact with walls or floors, as this negates the thermal insulation. In between the system and the wall or floor plastic wedges or special insulating material must be placed all along with the wedges, in order to preserve the insulating properties of your window or door.
Also, all joints must be sealed with silicone!
The energy-efficient glazing

The energy-efficient glazing plays an important part from your windows and doors system. In fact, the glass panel covers the greatest part of your window or door. This means you should take great care when choosing your window panes for your aluminium window and doors system. Window panes are divided into conventional and energy-efficient, and they are very different with substantial differences between them as far as thermal insulation is concerned. Please consider double or triple glazing will help you achieve amazing levels of thermal and sound insulation, as well as safety for your home.   
Maintenance
Aluminium windows and doors manufactured and assembled correctly and with good use of them, have long proper operation. We can add to it brief maintenance from time to time, the system will work even more durable and long. It is important to take some precautions if our windows always keep their functionality and aesthetics. For both internal and external cleaning Never use an abrasive product, it is best to use water with a little soap applied with a soft cloth or sponge that will not scratch. For good expulsion of water that can accumulate in the window is appropriate to revise the points where drainage empties the window, clean and dry regularly.
If you have further questions or require consultation - don't hesitate to contact us!