Eforte profile system, place special importance to modern thermal insulation because efficient energy saving is one of the most important challenges of today. With mounting depth of 84 mm, Eforte achieves an outstanding U

f

value of 0.95 W/m²K with ordinary steel reinforcing and without additional insulation measures. In addition to the usual gaskets, an innovative gasket in the glass rebate provides even better insulation.
Special glazing for particularly thick safety glass or soundproof glazing are available up to 56 mm. A wide choice of colours and decors covers all design requirements. The intelligent concept behind the Eforte profile means that it can be used in both old and new buildings.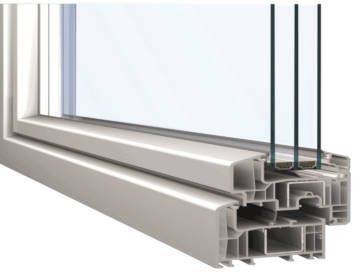 Technical specifications
84 mm system, 6 chambers

Frame insulation value Uf = 0.95 W/m²K

Insulation values of the overall window U​w up to 0.64 W/m²K

Passive house standard using conventional triple glazing.

Passive house standard certified by Testing Institute in Rosenheim (ift)

Glazing thickness of up to 56 mm for special thermal insulation and soundproofing

2 different sash designs available

New additional gasket in the glass rebate for even better thermal insulation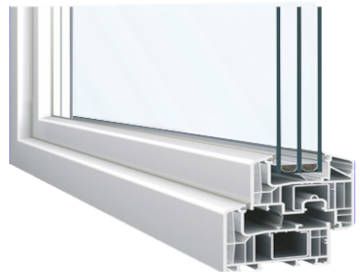 Inner 2-foot glazing bead for enhanced burglary protection

Glass rebate height of 25 mm for avoidance of condensation

Special bonding technology enables floor-to-ceiling elements up to 2.60 m in height

Soundproofing up to 47 dB (noise protection class 5)

Slender profile with narrow cross section of 120 mm & bevels of 20° for good water runoff

40 different laminated foil colors and unlimited choice of colors with aluminum cladding