The Alproekt's Advices
PVC or Aluminium Windows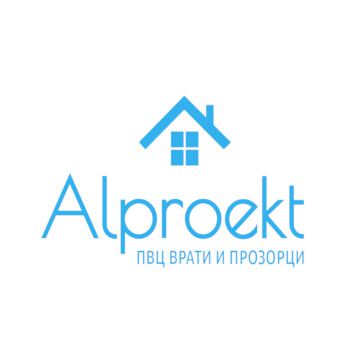 It is a long-standing debate of what is better PVC or Aluminium windows and doors, and for homeowners, it can be a tough decision to make when considering the installation of new windows. Ultimately, whether they're the right choice for you and your property will depend on many different factors, here we'll try to take a look at the pros and cons, so you make the right choice for your property and budget.
The everlasting question: PVC or aluminium? When remodelling our home, replacing windows and enclosures is without a doubt one of the most important parts of the budget and, honestly said, also one that makes all our clients doubt about. The decision is quite important, as both thermal and acoustic comfort of our home will depend on it.
 

Price:
For many people, price is the overriding concern when making a big purchase like this. Due to higher material and manufacturing costs, aluminium windows are always more expensive than PVC. But in the long term, aluminium can prove more cost-effective being of more robust material than PVC. The PVC windows are cheaper, but also offer a superb solution because they're highly resistant to rot with a long lifespan. For a typical sized home, the price difference when comparing aluminium to PVC would probably be thousands rather than hundreds of leva.
Durability:
Since the 1980s. PVC has been a popular choice for window frames. It's a very durable material and resistant to rot, which means it has a long lifespan and requires very little maintenance. However, PVC frames can degrade over the years and tend to require replacement after 20 to 30 years.
Aluminium is also a highly durable material, and high-quality aluminium windows can last up to 45 years because they don't degrade in the same way that PVC can. Unlike other metals, aluminium will not rust, so you don't have to worry about your window frames sustaining unsightly patches of rust in the future.

Sound Insulation:
One of the advantages of PVC windows over aluminium is that they tend to offer slightly better soundproofing. Anyway, when it comes to noise reduction the most important part of the window is the glazing. Thicker, the better-designed glass will prevent unwanted sounds from getting into your home or office.
Security

:
Both PVC and aluminium windows feature reinforced frames and multi-point locks, making them as extremely secure as each other.

Due to their durable nature, both aluminium and PVC windows are pretty secure, and significantly more so than timber windows which can be vulnerable to forced entry if they degrade. Good PVC windows must join quality equipment alongside a covered bolting framework. Introduce a solitary point lock or a multi-point lock in the window according to the security necessities of the home. Consider a double-coated covered glass window for good security of the house.
Thermal efficiency

It is perceived that PVC is a great insulator and offer a very high level of thermal efficiency. One reason why aluminium has been deemed less favourable than PVC in the past is due to a common misconception that aluminium windows are not as well insulated as PVC windows, which isn't true. Aluminium frames at touch may feel colder, but the energy efficiency levels are exactly the same as of PVC windows. This is achieved by the so-called "Thermal break", a barrier which prevents aluminium-to-aluminium contact from the inside to the outside of your window, thus keeping the inside of your home warmer for a longer time. In summary, both PVC and aluminium offer excellent levels of insulation.
Maintenance
PVC products tend to be easier to maintain. A damp washcloth washes away accumulated dirt. Aluminium doors and windows require a little more care, especially if the metal has been powder coated or finished in some exotic manner.
Aesthetic differences
As to the aesthetics differences between PVC and aluminium windows, it refers more to personal preferences and of course the budget available. PVC windows are a bit bulkier than the Aluminium window frames.  Aluminium window frames give a clean, minimal look that is very popular in modern homes, but PVC offers a variety of colours available if you do want to opt for something more out of the ordinary. White PVC tends to be relatively cheap which is why it is the most common colour seen in homes.
It's also worth noting that despite their slim frames, aluminium is robust enough to house large panes of glass. Therefore if you have a large aperture, it will be better to use aluminium frames as you may not be required to divide it into multiple panes, which means better views and more natural light in your property.


Summary
PVC windows summary: PVC window frames are stylish, affordable to install, and come in a variety of colours. Their subtle appearance is ideal for all type of properties, including older and newly built.
Aluminium windows summary: Slightly more expensive, but they last for longer and could be looked as a good long-term investment. From a design point of view, they're modern and stylish with sleek profiles and sightlines. Probably best suited to modern homes and office buildings.


If you have further questions or require consultation - don't hesitate to contact us!