Arcade profiles is another tested and reliable quality product produced by the leading German PVC profiles producer - INOUTIC. Arcade offers a profile depth of 71 mm, with a clear - slender form and a high level of functionality for the window system. These profiles are technically well-proven classic designs and are extremely popular due to their excellent cost-benefit ratio. Additionally saving energy and money is guaranteed by the good thermal insulation values of the profiles. Arcade profiles provide an economic, consistent and timeless solution for facades and windows, and their elegant looks also meet demanding design requirements.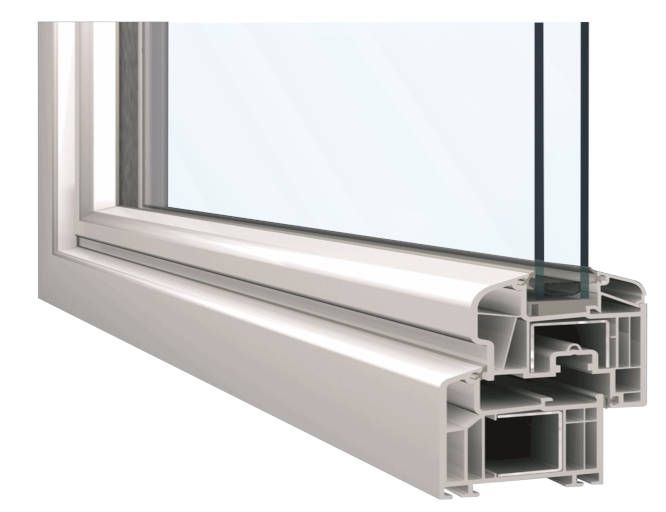 Technical specifications
71 mm system, 5 chambers

The insulation value of the entire window U​ w up to 0.74 W/m 2 K

Semi-offset and offset sashes, 20° bevels

Accommodates glazing with a thickness of up to 47 mm for thermal or acoustic insulation

Frame insulation value U f = 1.2 W/m 2 K

Inner 2-foot glazing bead for enhanced burglary protection

Two framed weldable TPE seals

Soundproofing up to 44 dB (noise protection class 4)

40 different laminated foil colours
Nowadays, no one can afford to ignore the quality of the profiles used for their windows. The energy prices are rising constantly, thus making the building's insulation increasingly important. With a mounting depth of 71 mm and a frame insulation value of 1.2 W/m²K, Arcade provides good thermal insulation and the high technical standard of INOUTIC.


ARCADE profiles can suit every taste
With the choice of 40 different decors, including wood decors, plain colours or laminations/aluminium look, it will be easy for you to right colours for your windows.